Discipleship/Bible Study Classes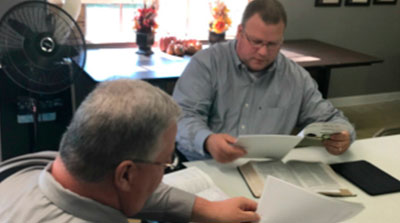 2 Timothy 2:15 says, "Study to shew thyself approved unto God, a workaman that needeth not to be ashamed, rightly dividing the word of truth."
As Christians and disciples of Jesus Christ, it is of the utmost importance that we read and study the Word of God. At New Beginnings, we offer many different Bible study classes for any age or level of experience.
Sunday mornings we have study groups for both men and women; we also offer discipleship/new member classes taught by Pastor Sullivan. You can even have a home Bible study taught by a member of our leadership. The benefits of a home Bible study is you can study with one of our staff in the comfort of your home, on your schedule.
Click here if you are interested in a home Bible study. One of our staff will be in contact with you to make an appointment.